When will my order be shipped?
After an order is placed, you can expect to receive a few different updates:
When Italic has received the order
When the order ships
When the order is out for delivery
Orders are processed within 1-2 business days. For non-members, orders with a value equal to or greater than $100 will receive free shipping. Members receive free shipping on all purchases, regardless of order value. If you want to initiate a return, please note that the shipping fee is non-refundable.
Once an order has been shipped, you may track your shipment(s) on the Italic tracking page.
If you have placed an order and have not received any updates, or 5 days have passed since your order date, please let us know. Our Customer Experience team will be happy to help!
Note: You can see the estimated delivery for each of your items on the cart page, like this: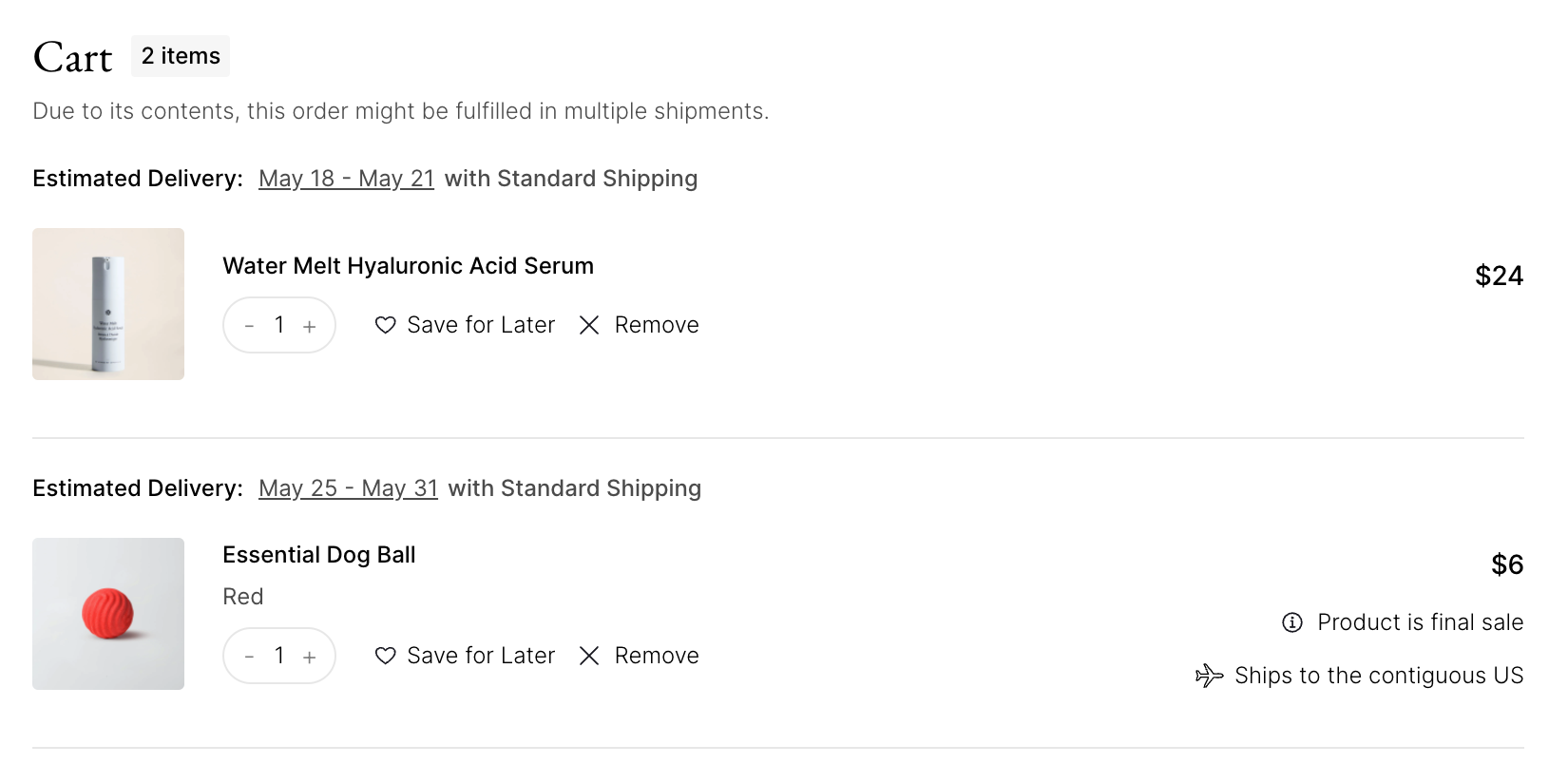 Read about our return policy here.